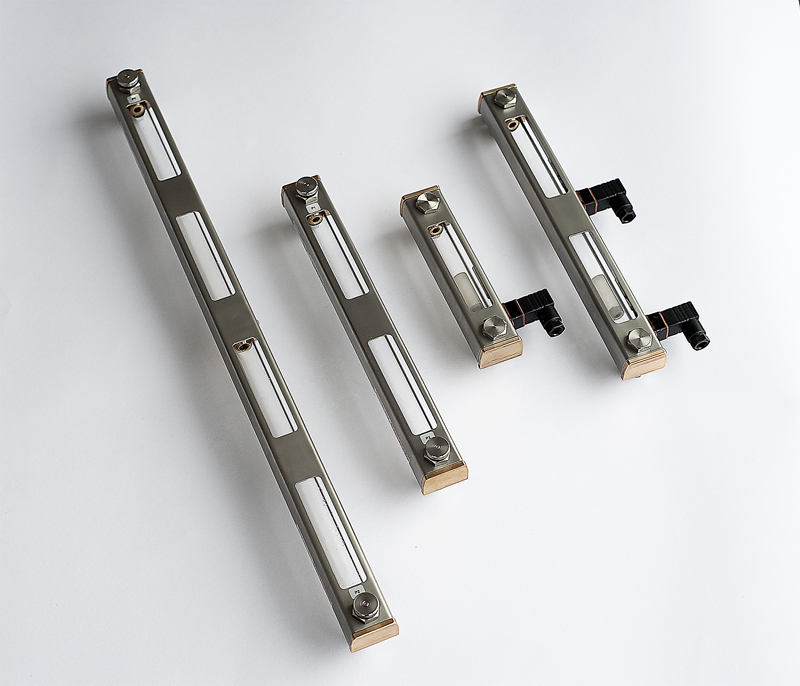 Liquid level indicators in maritime form are certified by the Classification Society for use on vessels (excluding passenger ships, according to SOLAS CONVENTION).
A characteristic feature of these liquid level indicators is a special protection in case of fire, which prevents  oil leakages from a tank on which they are assembled. First of all, the sleeves of these liquid level indicators are made of heat-resistant, tempered glass. In addition, all housing elements are made of metal (stainless steel, bronze). Additional protection is provided by shut-off valves, thanks to which the oil flow through the liquid level indicator is only carried out when the device is being measured. Seals in liquid level indicators are made entirely of perfluorinated rubber (Viton®).
PGA-M type liquid level indicators are available in sizes with screw distances of 76 mm, 127 mm, 254 mm, 381 mm and 508 mm.