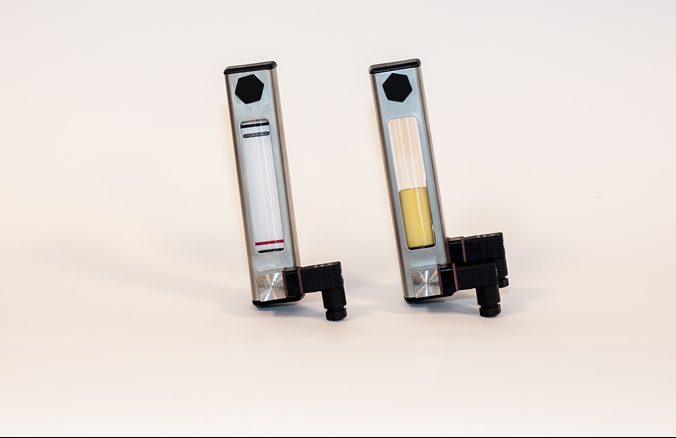 Liquid level indicators  with an electric level sensor allow not only for the visual control of the liquid level, but also for attaching information about the liquid level to the automatic device control system.
Our liquid level indicators have universal level sensors that can be configured both as nominal open [NO] and as nominally closed [NZ].
Liquid level indicators with level sensor have transparent sleeves made of high quality plastic – grilamid, casing made of satin stainless steel and seals made of oil resistant rubber. On request, versions with acid resistant steel screws or perfluorinated rubber seals (Viton®) are available.
PGA-E type indicators are available in sizes with screw distances of 127 mm(1 level sensor) and 254 mm (one or two level sensors). Also, for the PGA 245E1 version (with one sensor) it is possible to attach a thermometer insert.