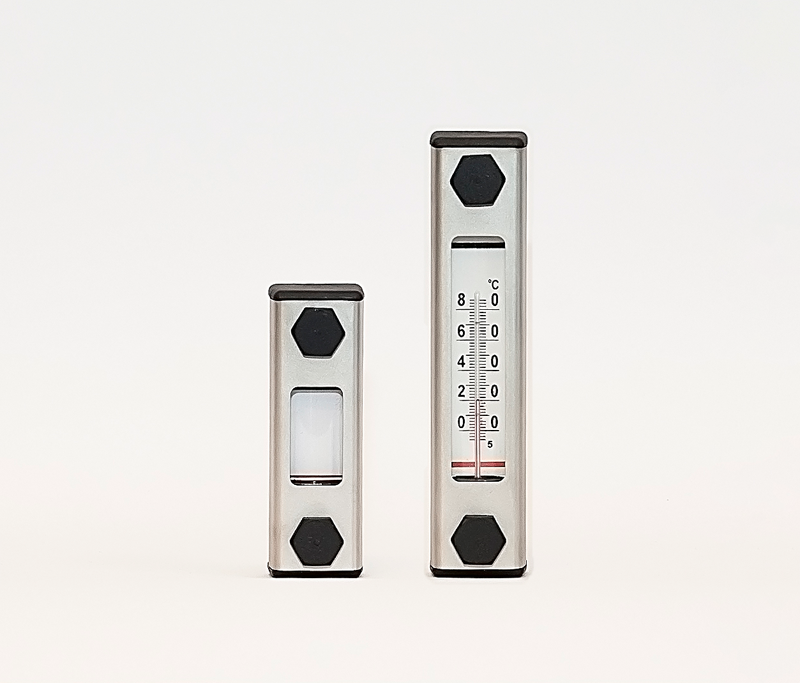 Liquid level indicators – visual level indicators used for tanks where the pressure does not exceed 0.1 MPa.
Liquid level indicators in the standard version have transparent sleeves made of high quality plastic – grilamid, a casing made of satin stainless steel and seals made of oil resistant rubber. On request, versions with acid resistant steel screws or perfluorinated rubber seals (Viton®) are available.
The form of the PGA liquid level indicator allows not only to fulfill the function of a visual level indicator, but thanks to its aesthetics, it positively influences the appearance of the devices.
PGA type indicators are available in sizes with screw distances of 76 mm, 127 mm, 254 mm, 381 mm (on request) and 508 mm (on request). In addition, it is possible to attach a bimetallic thermometer (in place of the lower screw) or a spirit thermometer placed on the insert inside a  sleeve and a liquid level gauge (up to 127 mm) to the liquid level indicator.