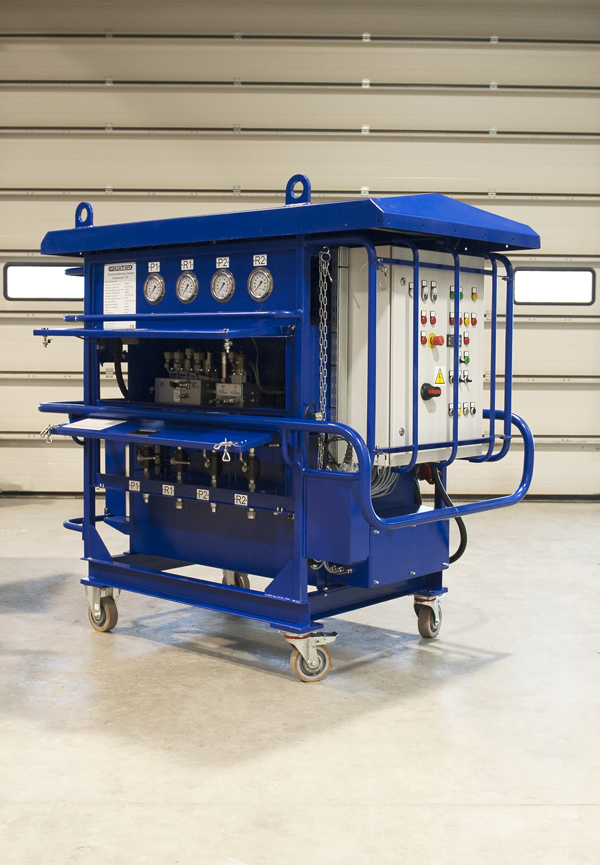 We are a manufacturer of specialized hydraulic power supplies and complete devices for all branches of the land industry, in which power hydraulics are used. In addition to devices used in industry, we produce  equipment and power stations for various research units.
The equipment and design of the power supplies is adapted to specific requirements depending on their use. We can provide devices in accordance with the customer's documentation or furnish a complete project and construct devices for a specific solution.
The devices designed and made by us are used as:
drives and hydraulic control of technological lines of steelworks
power stations for presses, rolling mills and calenders
drives of technological devices for hydroelectric plants and locks
drives of technological lines of the building and utility ceramics industry
hydraulic drives of port handling equipment
hydraulic drives for plastic processing equipment
hydraulic drives for food processing lines
power stations for processing and waste management equipment
hydraulic drives for training stations and trainers for the defense industry.