Universal and mobile hydraulic power supply adapted for continuous operation in difficult operating conditions.
The size of the device,  handles and wheels mounted ensure easy transport. The device is adapted to work with other hydraulic equipment such as hammer, saw, press, drill, cutter.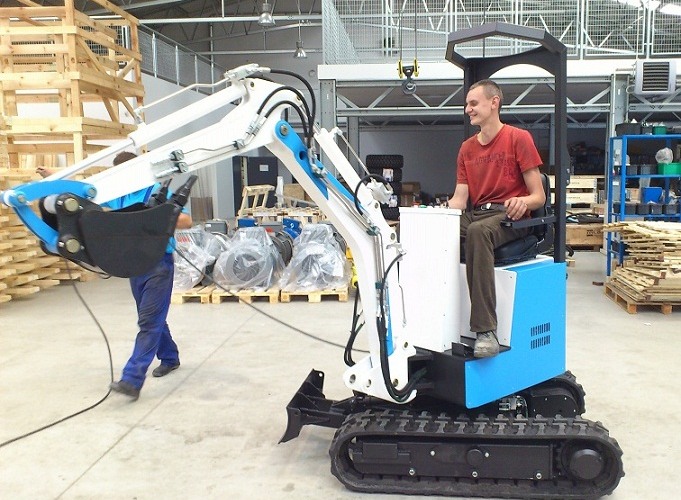 The self-propelled multi-purpose electric device is designed mainly for cleaning and servicing work on farms, construction works related to earthworks and demolition works in enclosed spaces and in open areas, as well as for other buildings renovation works.
The use of a mini digger with an electric motor will have a positive impact on the speed and quality of work carried out and on the reduction of costs. Using a device with an electric drive doesn't have a negative impact on the natural environment and directly on workers and livestock.