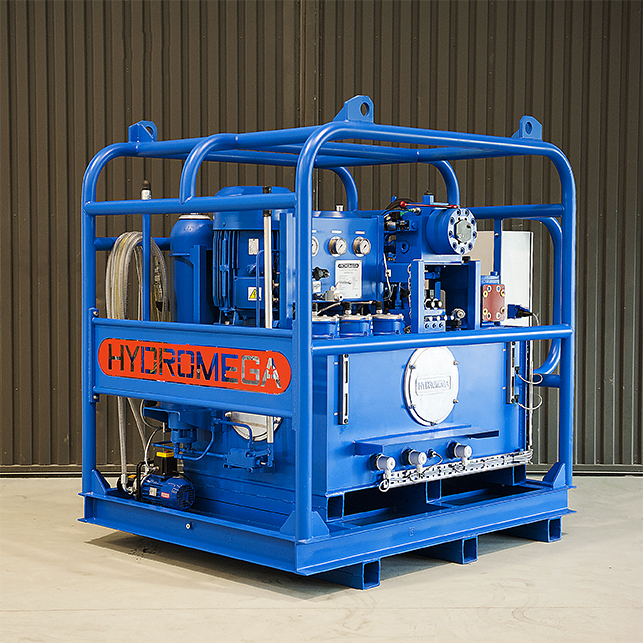 Hydromega has developed and implemented HAMER technology which  provides effective rinsing of large hydraulic ship systems. Currently, most Polish shipyards are already using this technology solution. The proposed solutions eliminate one of the biggest problems generated by maritime economy in the area of large hydraulic systems which are installed on ships or platforms. Hydromega guarantees  purity of the hydraulic pipeline after a rinsing process.
The HAMER technology is designed for rinsing hydraulic lines up to 168 mm in diameter.
The rinsing unit is designed for rinsing oil pipelines using the constant-speed pulse method. The unit consists of a frame on an oil tank which is  mounted with electric motors installed on it , a hydraulic pump located inside the tank, oil filters and hydraulic accumulators. The oil tank is equipped with an inspection hatch which  allows access to the interior, for example to clean it.